ENDURO Thu 4 Jul 2019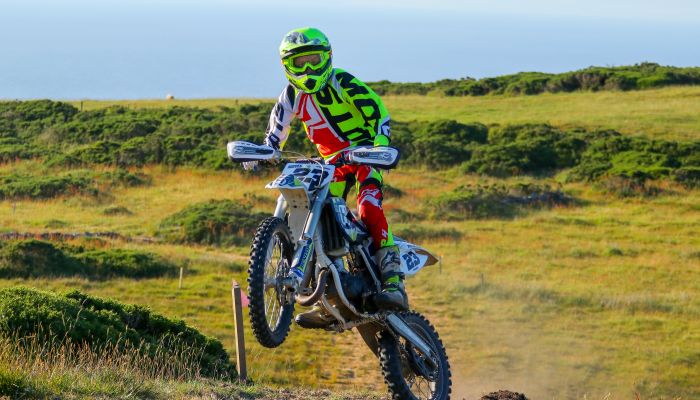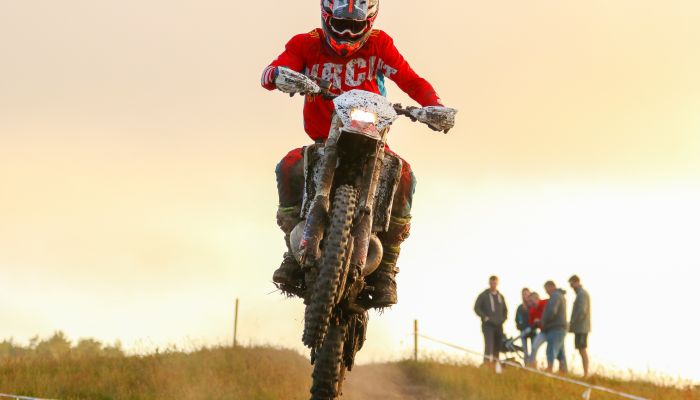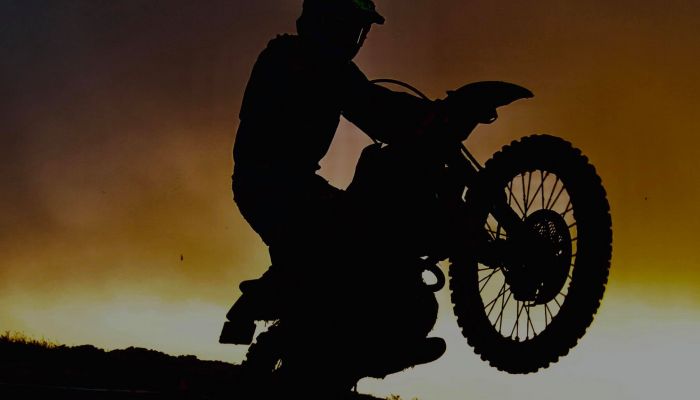 Teatime Enduro July 2019 Results
SMCC ran their first evening enduro for many years as a fund raising event for the club's 2019 ISDE Team Craig Norrey, Max Igham and Robert Quayle. Using the same course around Carnagrie as the preceding Endurogasm event but with a few alterations to remove some ruts and add a bit more interest.
With a format similar to the recent club Hare & Hounds events the schedule featured a shorter distance 1hr Youth enduro and a 1.5hr Adult event.
Youth
On form Bobby Moyer took victory on his Husqvarna 85 with 10 laps and was well clear of 3 way battle between second placed Travis Meechan (KTM). Alfie Mathieson Nelson (Husqvarna) completed the podium. Max Hitchen (KTM 65) was fourth overall and right in the mix with the 85cc machines. Jared Forsythe finished the event in 5th the sole 125 in his first competitive event.
Adult
With the Youth event completed on time the adults lined up on the start area and were lead out by Jack Collins on a sighting lap. Not all returned to take the start as a few attempted the 'big hill' and unfortunately came to grief. Stephen Farrell smashed his throttle and failed to make the start. With a decent field of rider the start was split into 2 rows and the order decided by coin toss. Daniel McCanney got the holeshot and was first across the line to start the lap from Craig Norrey, Jamie Cringle and Harry Corrin. 
McCanney rattled off 9 laps in the following 90 mins with only wunderkind ISDE Team rider Max Ingham able to stay on the same lap. Fellow ISDE team member Craig Norrey was 1 lap back in third. 
There were several DNFs with solo flapper Daniel Maddocks Honda Cub expiring after 1 lap. Josh Corlett who looked very fast retired after 4 laps along with Mikey Evans and Harry Corrin whose Gas Gas clutch master cylinder broke a spring and lost hydraulic fluid. 
As the evening drew on low cloud decended on the land reducing visibility with only a few laps left a pile of goggles started to form at the start/finish as riders completed the final circuit and conditions deteriorated. All but the front runners were happy to see the flag and glad to not have to ride through the bog again. 
 Massive thanks to all involved especially Hogg Ambulance Crew, Cat Thomson and the travelling marshals who made the event a success.
TeaTime Adult Enduro July 2019
TeaTime Youth Enduro July 2019
Photo Paul Lowey PL Pics
< Back