ENDURO Tue 16 May 2023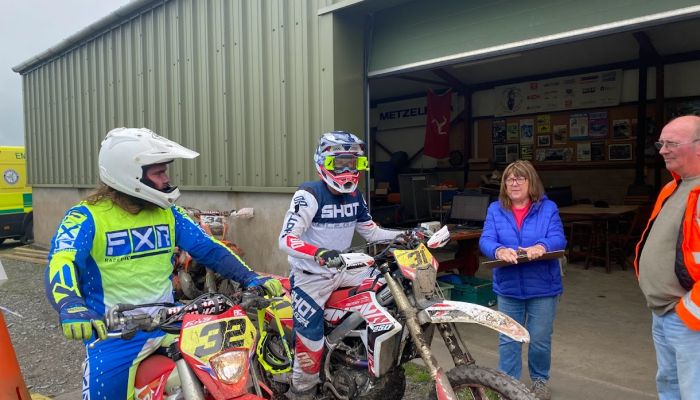 Western Timecard Enduro Centre Rnd 2 Results
Daniel McCanney emerged victorious with a total time of 46:20.70. David Knight finished second, over a minute behind McCanney, while Mark Turner and Craig Norrey finished in third and fourth place, respectively. Bobby Moyer secured the fifth spot with a time of 54:02.94, while Russell Millward and Jack Collins were 6th and 7th.
Danny was the master of Eairy Beg Plantation, where he won every test. Knighter had an eventful day in Eairy Beg, running off course, a couple of spills and a high speed near miss. Knight was able to hold onto McCanney over the grass test at Carnagrie but not take significant time back on him.
Clubman
Orry Millward claimed his first clubman enduro win with a time of 0:48:55.50, closely followed by Peter Beaumont with a time of 0:50:53.72. Alan Heath secured third place while Tim Dedman took fourth place with a time of 0:52:01.94.
Veteran
Mike Turner took first place with a time of 0:48:49.62, while Anthony Crowe claimed second place with a time of 0:53:15.16. Nigel Beaumont secured third place with just over 1hr of total test times.
Sportsman
Newcomer Ryan Davis took his first enduro win from fellow novice enduro rider Callum Cowley. Saskia Kelly claimed third place while Steven Bannister took fourth place.
Thanks to all who helped out especially Motorsport Medical Services. 
< Back