ENDURO Tue 24 Oct 2023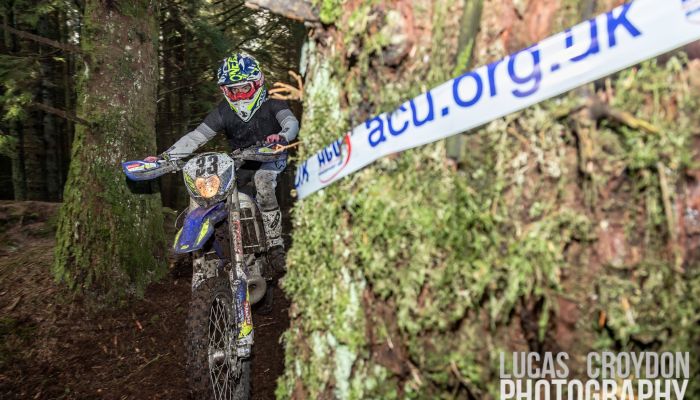 Malew Timecard Enduro 2023 Results
The concluding race of the Isle of Man ACU Centre Enduro Championship unfolded at Earystane and Cringle Plantations, with cold yet sunny weather providing an ideal backdrop. 
The course took competitors from the club's land at Carnagrie to Dalby up 'The Slabs' track alongside Kerroodhoo plantation. Not an easy feat once never mind 3 times in a day. Test 1 was in Earystane and had a few challenging climbs and tight log sections. Next the field had short road ride to Test 2 at Cringle a fast and flowing test set out by Craig Norrey. 
In the Expert Class, Danny McCanney claimed the top spot, followed by last years champion Craig Norrey in second place and promising newcomer Jack Keenan securing a commendable third position.
The Clubman category witnessed a first-time victor in Pete Beaumont, who outperformed Ben Hardy to clinch first place, while Travis Meechan impressed with a third-place finish astride an ancient Honda CR125.
The Veteran class featured a lone warrior Eric Herdman, who piloted his 300 Gas Gas to victory, marking his first win in the veteran category.
The Sportsman class showcased a competitive field of 15 riders, ultimately won by Ryan Davis, with Callum Cowley securing the second spot and Saskia Kelly in third place. Notably, newcomer Harry Kampz made an impressive debut, finishing in fourth position.
Results from Sunday's Malew Timecard Enduro
Thanks go to all who helped especially Rob Vine Fund / Hogg Ambulance , DEFA for the use of the plantations, Peter Beaumont and Callum Cowley for setting out the Earystane test and travelling marshals.
Southern MCC will be holding its Annual General Meeting followed by food and 2023 prize presentation on Nov 7th at Carnagrie 7:30pm 
< Back