ENDURO Tue 11 Apr 2023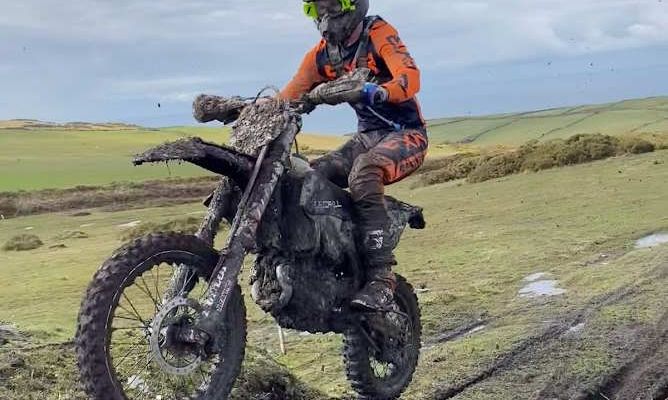 Easter Monday H&H 2023 Results
The wet and muddy conditions did not deter the competitors in the Easter Monday Hare and Hounds Enduro on Southern MCC's Carnagrie land. The Solo Men's event saw an impressive performance by Jordan Corkill taking the top spot completing 16 laps. John Duggan followed in second place, finishing 2 laps behind Corkill, while Kieran Ackers took third place with 12 laps.

In the Pairs event, it was Alistair Heginbotham and Tim Dedman who emerged victorious from Liam Smith and Jack Keenan in second place after their 125 ran out of fuel late on, both teams on 17 laps, while Joe Yeardsley and David Salkled took third place with 16 laps.
The Youth Event kicked off the day's racing, and Jacob Wilson came out on top after completing 8 laps on his Husqvarna 85. Sean Crone finished in second place with 7 laps, while Callum Christian took third place with 6 laps. Jake Kelly and Marley Meechan finished in fourth and fifth place respectively, both completing 4 laps. Abraham Cain finished in sixth place with 3 laps, while Harry Beattie in his first enduro managed 2 laps before developing a misfire. Unfortunately, Harley Ridgway was unable to complete a lap on his KTM 125.
Massive thanks to everyone who helped especially Kyle Batty for Travelling Marshalling the Youth Event, Brenda Crellin and Hogg Ambulance Crew.
Youth Hare & Hounds Results - 1hr
 
Adult Hare & Hounds Results - 2.5hrs
< Back